Get an overview of our portfolio and our focus.
Here you find a selection of some of the business areas in which we are active.
Here you can find additional information on aluminum and applications.
Aluminum is a very special material. It is not only characterized by its very low weight, but also, among other things, by its resistance, stability and good conductivity. So it is hardly surprising that aluminum has made its triumphant advance in our everyday lives and is omnipresent here almost everywhere.
Many years of experience and a professional team are the cornerstones for optimal and smooth planning. We focus on the customer, together with them we develop the best solutions in the field of aluminum that are perfectly adapted to your requirements.
Our wide range of production technology options in non-cutting and machining production, surface refinement and assembly enables us to offer and deliver both processed semi-finished products and ready-to-assemble products according to your specifications. We attach great importance to the fulfillment and implementation of customer-specific requirements.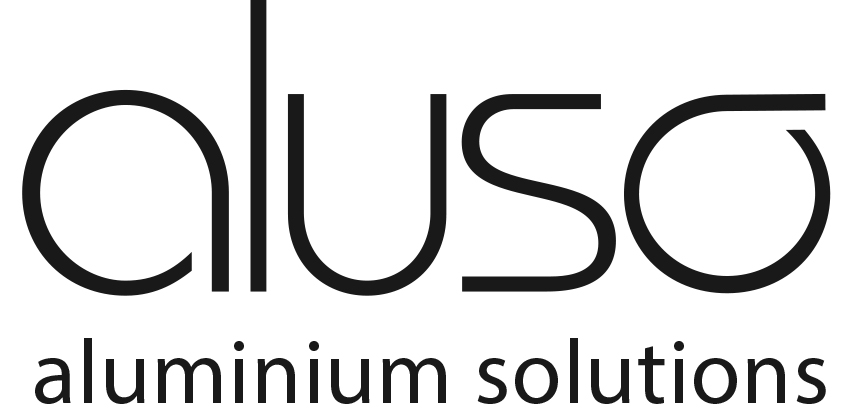 Aluso has been dedicated to aluminum profile technology for more than 19 years and has become an experienced and reliable partner for the industry. The company always keeps an eye on the future and has recognized that aluminum profiles have also become indispensable in new, innovative industrial areas.
Aluso is the competent partner for all customers in the furniture, construction, automotive and mechanical engineering sectors.
The way to an individually planned aluminum profiles is usually not just about performing milling work. Aluminum is a material that can be processed in a variety of ways, so that many other processing steps are possible. Aluminum profiles can therefore also be sawed, for example, in order to achieve the desired lengths, or provided with holes in order to adapt them to the exact area of application.
By refining the surface of the aluminum, your product is upgraded from a technical and aesthetic point of view. On the one hand you can refine the surface so that your product is more durable, on the other hand we can adapt the color to your wishes. With our electrostatic powder coating systems, profiles are coated in all imaginable RAL and special colors on customer request.
Consulting & Planning
Do you need advice on which work steps are necessary to meet your requirements?
Starting with the planning of the project, we analyze your needs and develop a strategy together. We manufacture your tools and products and take care of the logistics.
Contact us and we will arrange a non-binding consultation appointment.